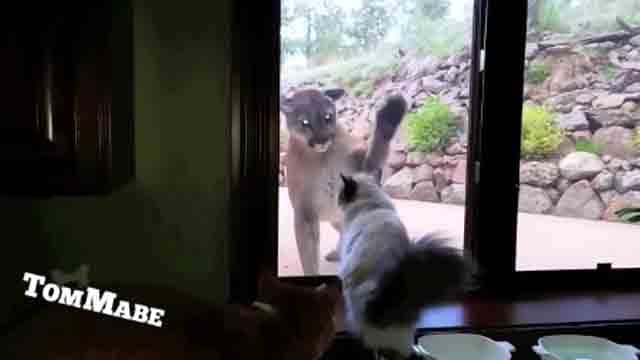 Mountain lion, cat face off through sliding door window (CNN)
(CNN) -
A little house cat took a stand against a big outdoor cat at a home in Colorado.
Tom Mabe's camera was rolling at his home near Boulder when a mountain lion came to his back porch.
The two felines met at the sliding door window.
After some pawing, purring and hissing from both cats, the mountain lion walked away and went back into the woods.
© 2015 Cable News Network. Turner Broadcasting System, Inc. All Rights Reserved.