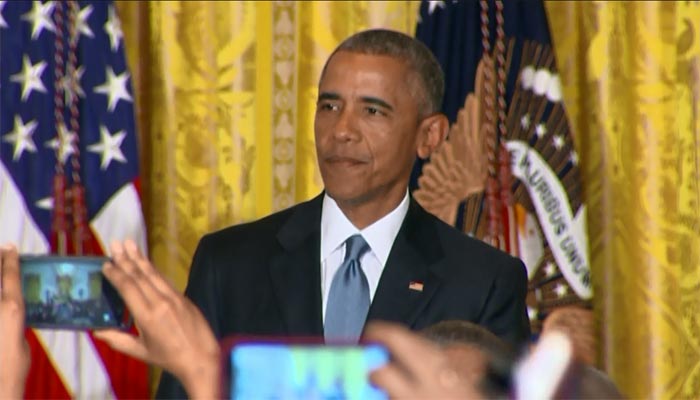 Obama has a battle of words with a heckler at an LGBT Pride Month event. (Source: CNN)
WASHINGTON, DC (CNN) -
President Barack Obama had a humorous exchange with a heckler in the White House on Wednesday, letting the crowd know he wouldn't be messed with in "his" house.
Obama shut down the activist, who interrupted his speech at a White House event honoring LGBT Pride Month.
The man was protesting migrant deportations under the Obama administration.
After several outbursts, Obama fired back.
"Listen, you're in my house," the president said. "It's not respectful."
When the heckling persisted, Obama asked for the man to be removed from the room.
An immigration group later said the protester is a transgender, undocumented immigrant. According to a press release, he founded an advocacy group for LGBT immigrants, who the group said are often excluded in the immigration debate.
Copyright 2015 CNN. All rights reserved.