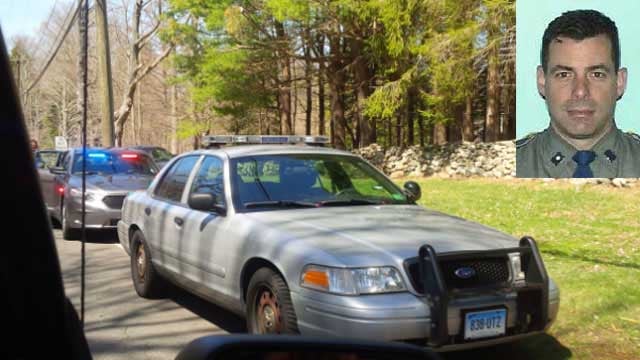 State police spokesman to transfer after 3 months on job (WFSB)
TOLLAND, CT (WFSB) -
After three months on the job, the Connecticut State Police spokesperson will be transferring back to Troop C in Tolland.
Sgt. Shane Hassett took over the job for Lt. J. Paul Vance in March, who had served as spokesperson for the department for 16 years.
According to State Trooper Kelly Grant, Hassett decided that the job and its 24/7 aspect "wasn't necessarily conducive at this point in his career."
For the time being, Grant will serve as the department's point of contact.
Sgt. Hassett has been with the state police since 1990 and was promoted to sergeant back in 2001.
Prior to his appointment in the Public Information Office Sgt. Hassett was assigned to Troop C in Tolland.
He has also spent time with Troop E in Montville, Troop K in Colchester and as a special liaison to the Department of Developmental Services.
Copyright 2015 WFSB (Meredith Corporation). All rights reserved.