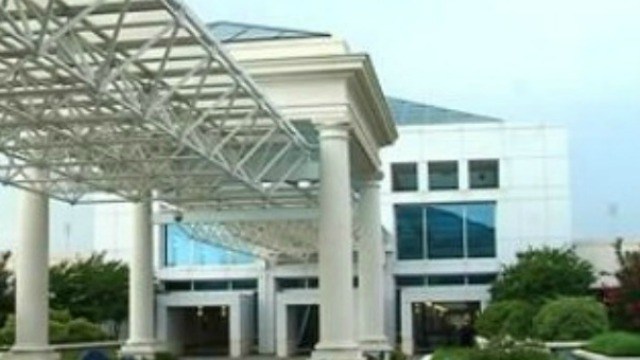 A woman was struck by lightning at Columbia Metropolitan Airport in Charlotte, N.C. (WISTV)
COLUMBIA, SC (WFSB) -
A woman was struck by lightning over the weekend after her flight from Hartford had to be diverted to South Carolina due to severe weather.
The U.S. Airways flight was diverted to Columbia Metropolitan Airport on Saturday. It was headed to Charlotte, NC.
The strike happened as the unidentified passenger was getting off of the plane.
At last check, airport officials said she was in stable condition.
American Airlines released a statement to Eyewitness News about the incident.
"US Airways Express Flight 5137, operated by PSA, from Hartford (BDL) to Charlotte (CLT) was diverted to Columbia (CAE) due to weather conditions in CLT. The CRJ-900 aircraft landed without incident at 5:07 p.m. ET. During the deplaning process, two passengers were injured and transported to a local hospital to receive medical attention. The flight departed Hartford at 2:50 p.m. with 75 passengers and four crewmembers. We are assisting the passengers and families involved with this incident."
Copyright 2015 WFSB (Meredith Corporation). All rights reserved.