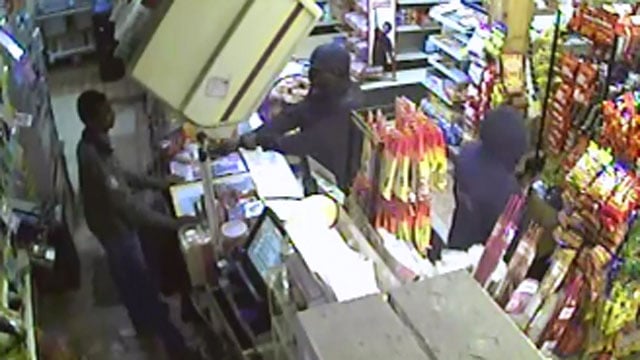 (Bridgeport police photo)
BRIDGEPORT, CT (WFSB) -
Police in Bridgeport are looking for two men who they said robbed a convenience store on Saturday.
They said the suspects entered George's Market on Pequonnock Street just after 9:30 p.m.
One acted as the lookout while the other committed the robbery.
Police said $250 was taken from a register.
They suspects then fled on foot.
The suspect that acted as the lookout was described as a man with a medium build who wore a dark sweatshirt with a white logo on the back. He also wore a red t-shirt.
The second suspect was described as stocky. He wore a ball cap with a sticker on the brim and a dark Army-style jacket. Police said he had a black handgun.
Anyone with information is asked to call Det. Vincent Lariccia at 203-581-5229. He can also be emailed at Vincent.Lariccia@BridgeportCT.gov.
Copyright 2015 WFSB (Meredith Corporation). All rights reserved.