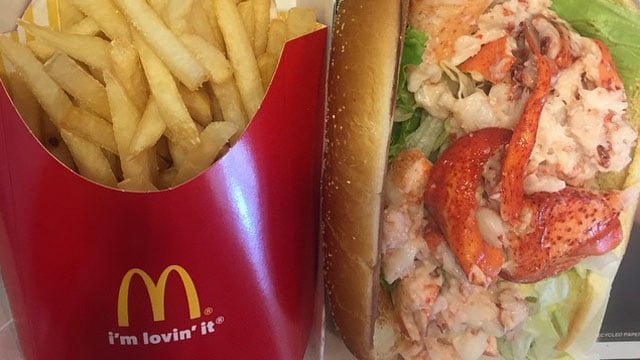 The McDonald's lobster roll. (mcd_ctwma Instagram photo)
ENFIELD, CT (WFSB) -
For the first time in 10 years, McDonald's has a lobster roll on its menu.
Customers won't find it just anywhere in the country, however.
The franchise said it's only available at participating restaurants in New England.
The price?
It's listed at $7.99 per roll.
McDonald's called it 100 percent north Atlantic lobster.
A "first taste" event was held last week in Enfield during which a number of customers posted reviews and photos to social media.
The roll officially goes on sale July 3 throughout New England.
Like its popular McRib sandwich, it's only available for a limited time.
Copyright 2015 WFSB (Meredith Corporation). All rights reserved.