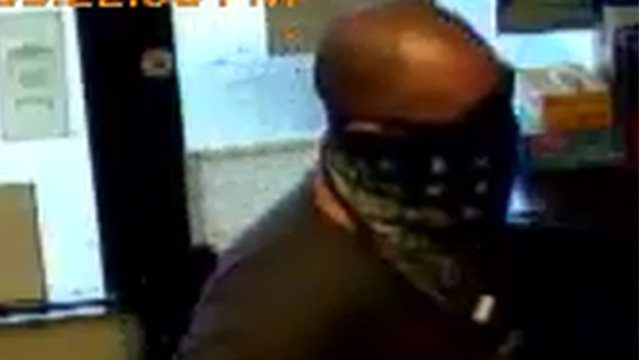 (State police photo)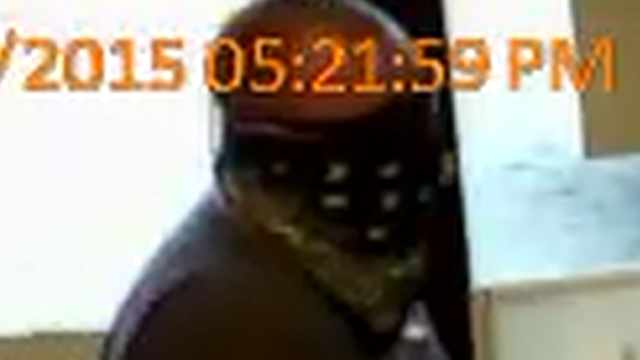 (State police photo)
FRANKLIN, CT (WFSB) -
State police are looking for the public's help to identify a robbery suspect in Franklin.
The suspect struck the Mobil gas station on Route 32 Tuesday around 6:30 p.m.
Surveillance footage and witnesses gave troopers information about who was responsible.
They said a store clerk reported that a man wearing a blue bandana over his face and dark sun glasses approached the counter and said "give me all the money."
Though no handgun was shown, troopers said it was implied.
The suspect was described as being stocky. He wore blue jeans, black-colored sneakers with white trim, a blue-colored t-shirt and the dark blue bandana. His hair was close-cropped and he had a receding hairline with a bald spot on the back of his head.
Troopers said the man fled on foot and crossed Route 32. He took off on a motorcycle parked in a driveway west of the Mobil. The bike was described as a blue-colored Harley Davidson.
He rode north on Route 32.
Anyone with information about what happened or the suspect, call state police at (860) 465-5421.
Copyright 2015 WFSB (Meredith Corporation). All rights reserved.