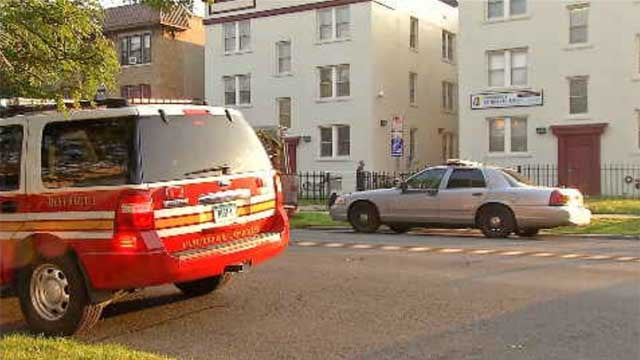 Halfway house staff member beaten by 3 juvenile females (WFSB)
HARTFORD, CT (WFSB) -
Connecticut State Police are investigating a brutal beating at a halfway house in Hartford.
Investigators said three female juveniles jumped a male staff member at the facility on Washington Street Wednesday evening.
The incident happened at the Community Partners in Action halfway house, and after the beating had finally ended, three of the residents of the home were arrested and a staff member was sent to the hospital.
"He got jumped by three girls. There must be a reason. There's got to be a reason why," said Henry Suder, who is the victim's cousin. "I started crying."
State police said they are investigating to find out what the reason for the attack was.
Investigators on the scene said the three juveniles who beat the staff member never got out of custody and have been transferred to a different facility.
The staff member's injuries are serious but non-life threatening.
None of the suspects of the victim have been identified. It is also unclear if any weapons were used in the attack.
Police said the suspects will likely face criminal charges stemming from the assault.
Copyright 2015 WFSB (Meredith Corporation). All rights reserved.