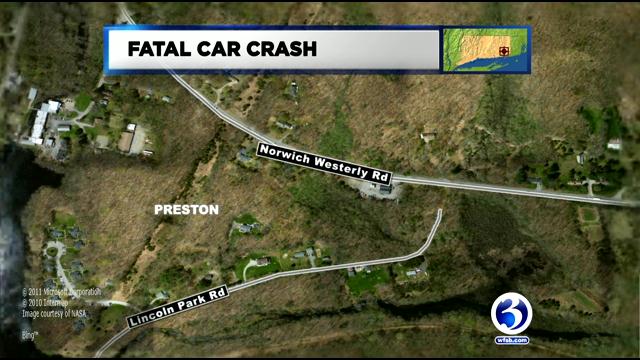 PRESTON, CT (WFSB) -
State police are investigating a fatal crash in Preston involving a pedestrian early Friday morning.
Troopers were called to Route 2 near Maynard Hill Road around 1:20 a.m. for reports of a person struck by a vehicle.
Police said 46-year-old James Hubbard, of Norwich, was pronounced dead at the scene. No one in the vehicle reported any injuries to police.
Route 2 was shut down for a police investigation until around 6 a.m.
The cause of the crash remains under investigation. No charges have been filed by police.
Anyone with any information about the crash is asked to call state police at 860-858-6500.
Copyright 2015. Meredith Corporation. All rights reserved.