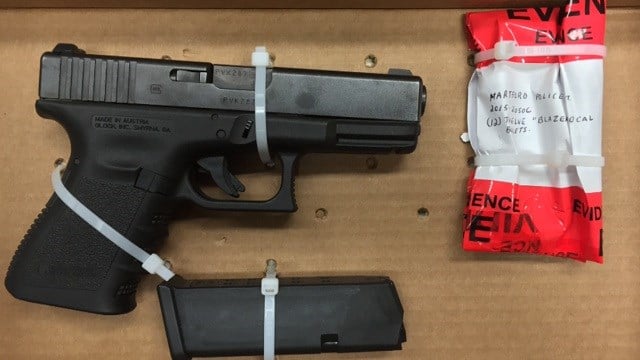 A Bloomfield man was arrested on Friday afternoon following a motor vehicle crash. (Hartford Police)
HARTFORD, CT (WFSB) -
A Bloomfield man was arrested on Friday afternoon following a motor vehicle crash.
Hartford police responded to the crash in the area of Woodland Street and Albany Avenue and while officers were responding they said there were individuals involved in an argument.
Police said a motorist was arguing with Hartford firefighters and was refusing to exit the vehicle.
The suspect tried to drive away from the scene but that was prevented due to wheel chocks that were already put in place by firefighters.
The suspect was identified as 32-year-old Alexis Lopez of Bloomfield and police said he appeared to be under the influence of alcohol and/or drugs and was actively resisting and was incoherent when he spoke.
When police searched the suspect's car they found numerous small discarded knotted plastics consistent to what crack and/or cocaine were packaged in, police said.
There was a fully loaded .40 caliber Glock model 23 pistol under the driver's floor mat. Police said the firearm was listed as stolen out of East Hartford.
Lopez was charged with interfering with police, following too closely, weapon in motor vehicle, criminal possession of a firearm, theft of a firearm, carrying a pistol without a permit.
Copyright 2015 WFSB (Meredith Corporation). All rights reserved.