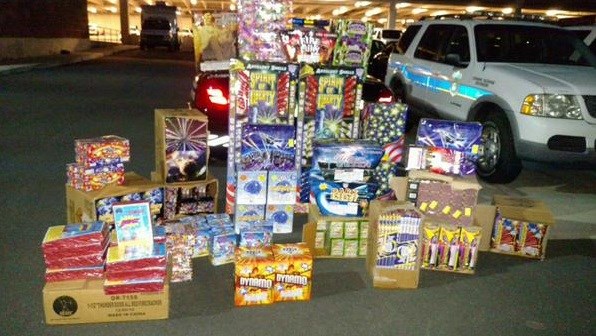 Hartford police seize $5,000 worth of illegal fireworks (Hartford police)
HARTFORD, CT (WFSB) -
Hartford police are searching for a person responsible after finding $5,000 worth of illegal fireworks being sold out of a van.
Police said they responded to 592 Garden St., on Friday evening for the report of an individual selling fireworks out of a blue van.
Police were unable to locate a suspect but saw the illegal fireworks inside of the car.
They seized 179 miscellaneous fireworks.
The bomb squad also assisted to properly store the fireworks.
Copyright 2015 WFSB (Meredith Corporation). All rights reserved.