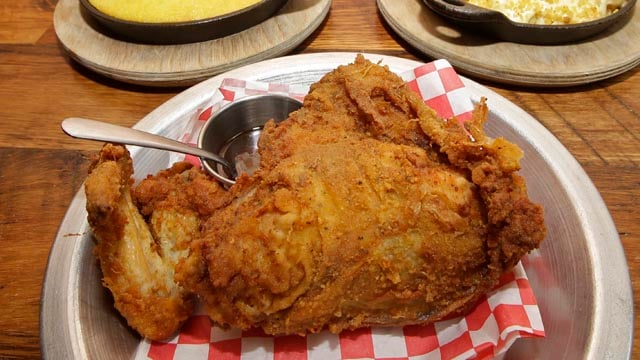 (AP photo)
HARTFORD, CT (WFSB) -
It's been a finger lickin' tradition that dates back to Scottish immigrants.
Monday is National Fried Chicken Day in the United States.
While the origins of the day itself remains a mystery, Scottish immigrants can be thanked for bringing over the method of deep-frying chicken in fat, specifically to the southern U.S., according to The Urban Daily.
It's since become a staple down there.
Floured chicken is typically fried in lard or cooking oils.
Check out AllRecipes.com for some delicious fried chicken recipes.
Copyright 2015 WFSB (Meredith Corporation). All rights reserved.