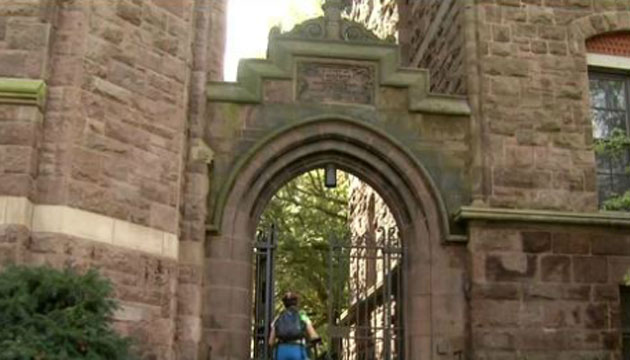 Yale University. (WFSB file photo)
NEW HAVEN, CT (AP) -
A once-vacant city block at the northern edge of Yale University has been transformed into a garden by the extended families of graduate and professional students from China.
The people tending to the trellis-filled garden are mostly grandparents who have come to the U.S. to look after grandchildren as their own children cultivate careers at the Ivy League school.
The urban garden began taking shape a decade ago, a product of the expatriate community that has sprouted along with soaring numbers of students from China. About a quarter of all international students at Yale come from China.
All the plants are edible. They include varieties of beans, scallions, tomatoes and cilantro that they eat or use to season dumplings and other dishes.
Copyright 2015 The Associated Press. All rights reserved. This material may not be published, broadcast, rewritten or redistributed.