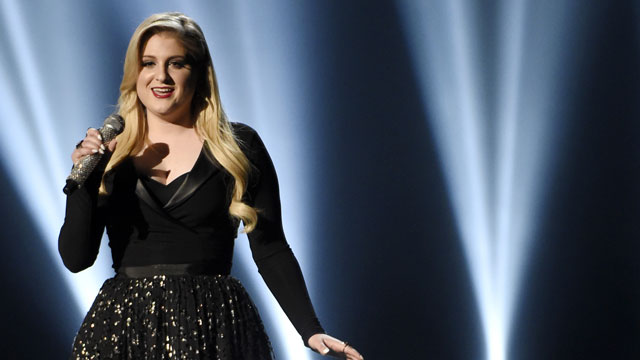 Meghan Trainor performs at the Billboard Music Awards at the MGM Grand Garden Arena on Sunday, May 17, 2015, in Las Vegas. (Photo by Chris Pizzello/Invision/AP)
UNCASVILLE, CT (WFSB) -
Fans of Meghan Trainor can rest easier because the pop star is headed back to Connecticut after she rescheduled a show after a vocal cord hemorrhage.
Trainor has rescheduled her show at Mohegan Sun for Sept. 7.
Trainor was supposed to perform at Mohegan Sun on July 4, but had to cancel that show and another show to rest her vocal cords. Doctors said she had a vocal cord hemorrhage.
Following the cancellation, Trainor posted an emotional video and apologized to her fans.
"I have never missed a tour date before so this is killing me. I love you all very much and want to get healed quickly, so I can show you this amazing tour we've been working on," Trainor said on Twitter.
Fans can keep their tickets and attend MTrain Tour at Mohegan Sun Arena. They can also seek a refund at the ticket office.
For more ticket information, click here.
Copyright 2015 WFSB (Meredith Corporation). All rights reserved.