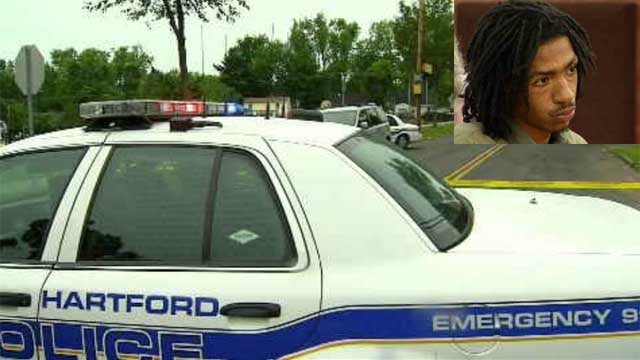 Roosevelt Holmes will be charged with murder following a shooting at a basketball tournament. (WFSB photos)
HARTFORD, CT (WFSB) -
A man arrested in connection with a deadly basketball tournament shooting in Hartford will officially be charged with murder.
Police said they obtained an arrest warrant for Roosevelt Holmes, 23, that charges him with murdering 41-year-old James Headen.
Based on their investigation, they said Holmes' bond was increased to $2.5 million from $1 million.
He remains in custody. Police said the warrant will be served at his next court appearance on July 13 at 10 a.m.
Police said Headen was an innocent bystander when shots rang out during the games on June 27. The tournament took place in the Blue Hills section of the city.
Headen was struck in the head and killed. Four other people were hurt.
Holmes, of Windsor, was arrested on June 28 on charges of criminal possession of a pistol, first-degree reckless endangerment, illegal discharge of a firearm and first-degree assault.
Copyright 2015 WFSB (Meredith Corporation). All rights reserved.