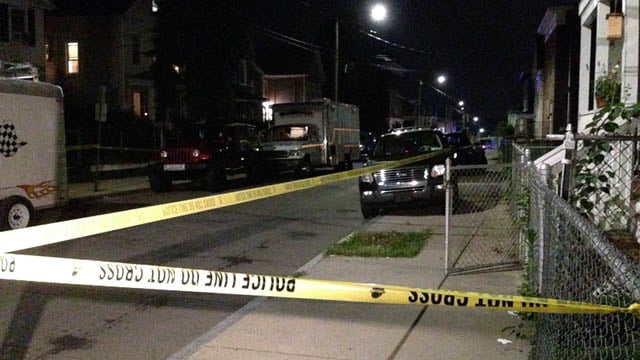 Police taped off Frank Street in New Haven due to a homicide investigation. (WFSB photo)
NEW HAVEN, CT (WFSB) -
Police are investigating a homicide after a man was found shot in New Haven Wednesday night.
They said they were called to 162 Frank Street after a caller dialed 911.
The victim was described as a 44-year-old man from the city. He was confirmed dead on the scene by paramedics.
He was also found inside the home.
Police said the shooting was related to a domestic dispute.
A person of interest is in custody and is in the process of being interviewed by investigators, police said.
The alleged weapon was also recovered.
The names of everyone involved have not been released because a child was present at the time, but not hurt. The child is also not involved in the investigation, police said.
No charges have been filed.
Police said they will release more information when they get it.
Copyright 2015 WFSB (Meredith Corporation). All rights reserved.