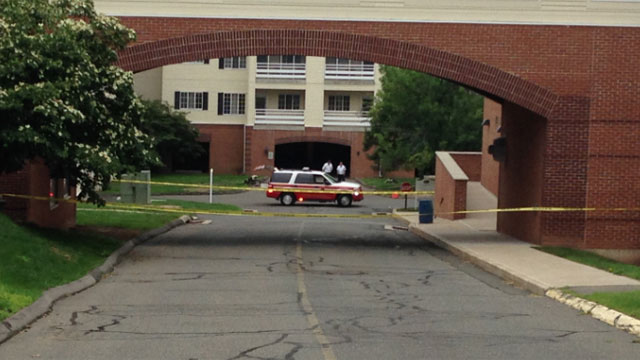 Firefighters block off part of New Britain Avenue as they investigate the chemical reaction. (WFSB)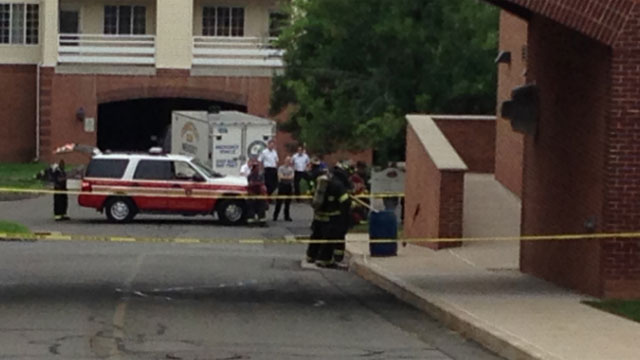 Firefighters are checking a barrel with two chemicals inside it. (WFSB)
HARTFORD, CT (WFSB) -
One person was rushed to a hospital after a chemical reaction at a condo complex in Hartford on Thursday morning.
Members of the Department of Energy and Environmental Protection were called to Avery Heights Health Center, which is located at 705 New Britain Ave., around 10:30 a.m.
Authorities said an unidentified maintenance worker was mixing two chemicals for the swimming pool in a barrel outside building for independent living for senior citizens when authorities said the mixture created a fog and a toxic reaction.
The man was taken by Aetna Ambulance Service to the hospital as a precaution, authorities said. He is expected to be OK.
The about 25 residents at the building were moved to the cafeteria as a precaution.
"It happened outside where one of the air handling units was, so as a precaution, we evacuated residents from one side," Patrick Gilland, who is the CEO at Avery Heights, said.
The incident is under investigation by DEEP. An Aetna Ambulance Service remained on scene to assist the Hartford Fire Department.
Copyright 2015 WFSB (Meredith Corporation). All rights reserved.