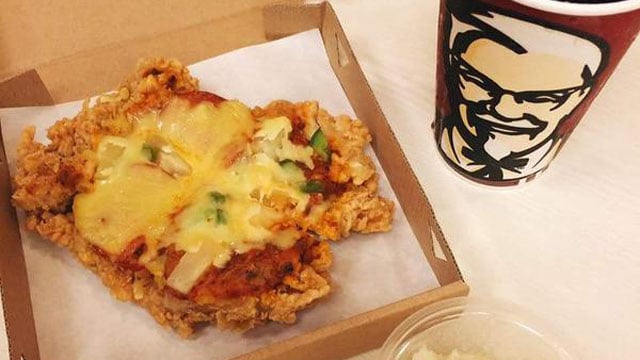 (@KFCPhilippines photo)
PHILIPPINES (WFSB) -
The place that sold chicken breasts as buns for a sandwich is doing it again.
This time, Kentucky Fried Chicken is adding that fried chicken to the crust of a pizza.
It's calling it "Chizza."
KFC said it replaced the crust with fried chicken breast.
Anyone looking for it is going to have to travel pretty far because it's not available in the United States.
The mashup is only for sale at KFC locations in the Philippines, at least for the moment. There's no word if the franchise plans to bring the concoction to the U.S.
Check out its YouTube commercial here.
Copyright 2015 WFSB (Meredith Corporation). All rights reserved.