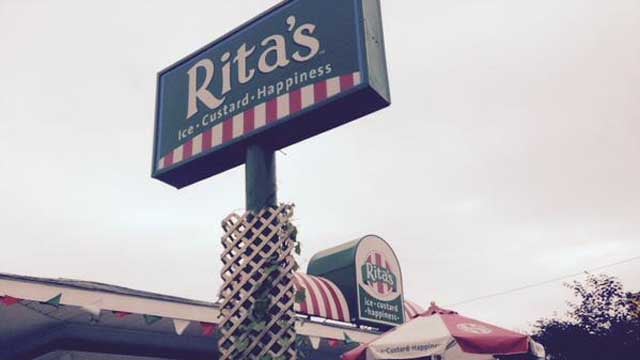 Egg shortage impacts Rita's popular summer treat (WFSB)
NEW LONDON, CT (WFSB) -
It is a bit of a summer let-down for fans of Rita's Italian Ice's custard.
The nationwide egg shortage due to the bird flu has forced Rita's to stop producing the summer treat, because the custard is made with eggs.
Rita's said as soon as the supply of custard runs out they are switching to soft serve ice cream and then ice cream.
"It's terrible about the egg shortage," said Tony Perrone of Waterford. "It's going to be tough on everybody here soon."
Some customers said they don't mind the ban on custard because the worldwide chain has a large menu, and fans of its flavored ice.
In a statement that has been posted on Rita's Facebook page, a spokesperson said "We are unable to serve our award-winning signature frozen custard and are currently offering a premium soft-serve ice cream that is very similar in taste and texture."
Rita's said it is unclear when the egg supply will return to normal, along with the custard treat.
Copyright 2015 WFSB (Meredith Corporation). All rights reserved.