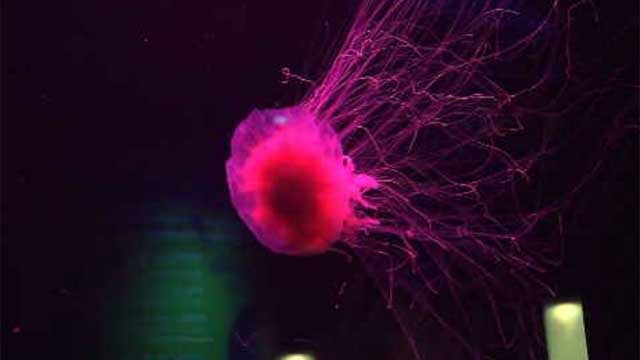 (WFSB)
STONINGTON, CT (WFSB) -
Swimmers are being warned after the toxic Portuguese Man O' War was spotted off Montauk Point at the tip of Long Island.
Two children were stung this week and experts have said to not go near the stinging jelly fish whether it is in the water or washed up on shore.
"They do periodically come into the sound. It's fairly rare," said Chris Sodergren of Mystic Aquarium.
He said strong easterly winds would have to push the jelly fish out of the strong Gulf Stream and into the Long Island Sound.
"The dangers are obviously the sting everyone knows jelly fish sting...Portuguese Man O' War do have a pretty powerful sting," Sodergren said.
The jelly fish typically seen in the sound this month and next are Lion's Mane, and they sting as well.
"I work along the beach I see a lot of jelly fish stings in the summer time," said Andrew Gottshall of Stratford.
The man o' war is not immune to creatures. Its enemy in the ocean is the Loggerhead Turtle.
Anyone who sees a jelly fish should get out of the way
"Try not to swim by it just get out of the water and wait for it to pass," Sodergren said.
Copyright 2015 WFSB (Meredith Corporation). All rights reserved.