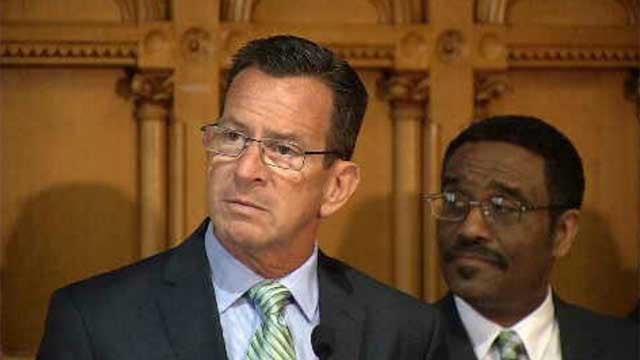 Gov. Malloy signs 'second chance' bill (WFSB)
HARTFORD, CT (WFSB) -
On Thursday, Gov. Dannel Malloy signed a bill into law that allows those convicted of drug offenses to have their penalties reduced from a felony to a misdemeanor.
This bill only applies to non-violent offenders.
Malloy said too many people are returning to prison because they are not given a second chance.
"When people are convicted of a crime, they can't get jobs, they can't get housing and they can't even get a student loan," Malloy said.
The law is aimed at getting more offenders into jobs by creating training programs at prisons.
At Thursday's signing ceremony, Malloy promised to expand the bill during the next legislative session.
Copyright 2015 WFSB (Meredith Corporation). All rights reserved.