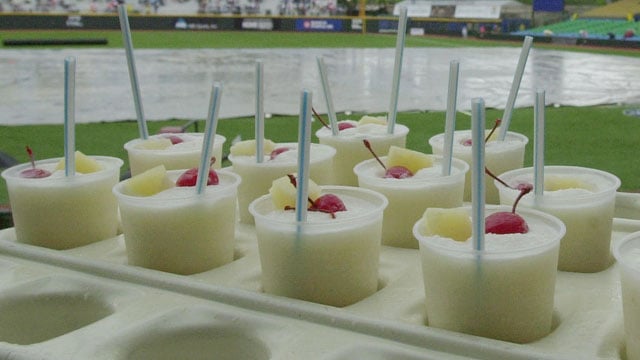 Pina Coladas. (AP photo)
HARTFORD, CT (WFSB) -
If you like Pina Coladas and getting caught in the rain, today is the day for you.
Friday is National Pina Colada Day, according to nationaldaycalendar.com.
Pina Colada translates as "strained pineapple." The rum-based coconut and pineapple cocktail has become a staple for vacationers and partiers alike.
The drink can be served blended or shaken with ice.
While the origin of the beverage is up for debate, a few claims come from 1952 in San Juan. However, nationaldaycalendar said the earliest reference to the combination of pineapple and rum was written in 1922.
Check out some Pina Colada recipes at allrecipes.com.
Copyright 2015 WFSB (Meredith Corporation). All rights reserved.