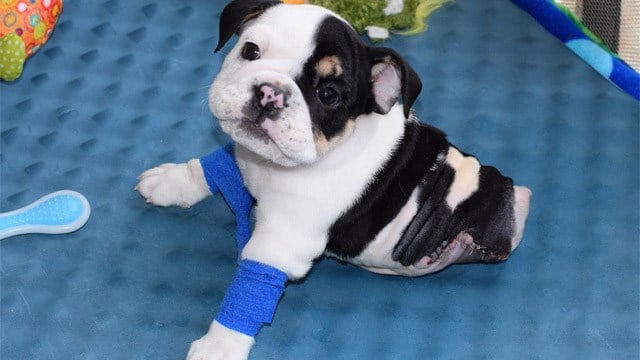 (petcaring.com photo)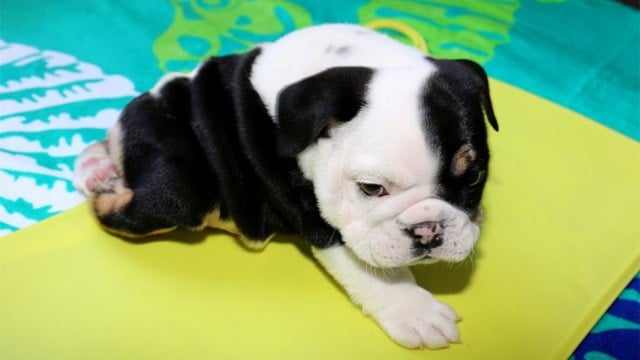 (petcaring.com photo)
FORTH WORTH, TX (WFSB) -
He may be half a puppy, but his owners say he has twice the heart.
Bonsai the English bulldog was born with a number of deformities, including only half a spine and tiny malformed hind legs.
Veterinarians said he also has a case of "swimmer pup." Bonsai's owners said they think they were able to reverse it, though.
His owners said they had to take him on the road to Arkansas to get him treatment.
Caring for the weeks old pup has been expensive.
A fundraising page was launched here. So far, it's raised more than $8,900.
Photos of Bonsai have since gone viral.
Copyright 2015 WFSB (Meredith Corporation). All rights reserved.