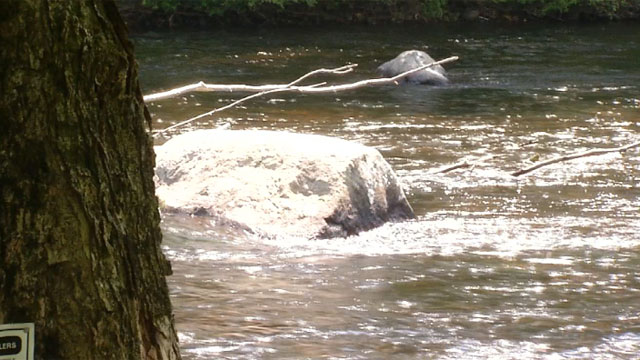 Authorities searched for missing tuber in the Farmington River. The missing tuber was able to get home safely. (WFSB)
CANTON, CT (WFSB) -
Rescue crews from Canton and New Hartford combed the Farmington River in Canton search for a missing tuber.
Officials said the victim was tubing down the river when they disappeared in the area known as Satan's Kingdom. It is a state recreation area that is home to the Farmington River Tubing company.
Fire officials in Canton said the person made it home safely in West Hartford and the search was called off.
Officials have not identified the person who was missing.
Members of Connecticut Department of Energy & Environmental Protection were call to assist in the search.
Copyright 2015 WFSB (Meredith Corporation). All rights reserved.