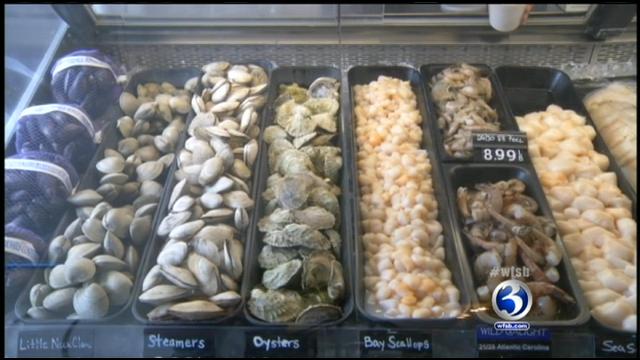 HARTFORD, CT (AP) -
Connecticut's shellfish industry and state regulators are taking the first steps to working cooperatively to promote the industry.
The industry sees regulators as heavy-handed and is backing an advisory council established by the legislature that could help find common ground.
With demand strong for oysters and other shellfish, the industry and state officials have a common goal to make sure Connecticut capitalizes on the lucrative agricultural niche. A key task of the Aquaculture Advisory Council will be to develop a plan to expand the shellfish industry.
It also will recommend procedures to make available maps with the names of shellfish bed leaseholders and review health and safety standards related to Connecticut's shellfish industry.
Milford oyster and clam farmer Joseph Gilbert says the industry is hoping it has a seat at the table.
Copyright 2015 The Associated Press. All rights reserved. This material may not be published, broadcast, rewritten or redistributed.