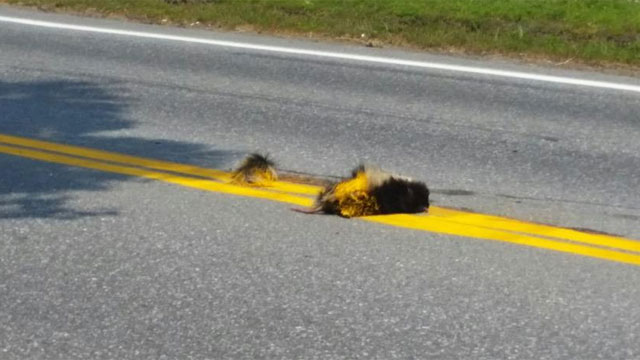 WCAX obtained this photo of a dead skunk that was painted over. (WCAX)
Many Vermont residents are upset after highway crews did not take the time to cleanup a dead skunk before putting yellow lines on a road in Williston this past week.
Our sister television station, WCAX, obtained a photo of a dead skunk with a yellow line painted over it. The station said it believes that the skunk was dead before the animal was painted.
For more information, click here.
Copyright 2014 WFSB (Meredith Corporation). All rights reserved.