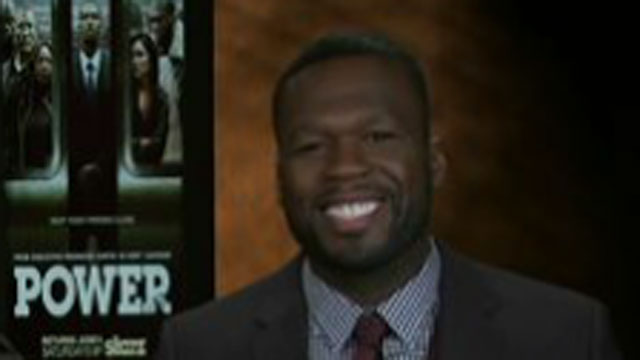 50 Cent talks about his TV show, Power, on Better CT. He filed bankruptcy on Monday. (WFSB)
HARTFORD, CT (WFSB/AP) -
The rapper 50 Cent filed for bankruptcy in a Hartford Court on Monday.
The rap star, who is real name is Curtis James Jackson III, owns a home at 50 Poplar Hill Drive in Farmington. Zillow states the home has 25 bathrooms and 21 bedrooms.
The filing lists both his assets and liabilities as between $10 million and $50 million, according to The Associated Press.
A jury ordered 50 Cent on Friday to pay $5 million to a woman who said he acquired a video she made with her boyfriend, added himself as a crude commentator and posted it online without her permission.

50 Cent become famous when he released his Get Rich or Die Tryin album in 2003. He has since took up acting and is in the Starz Series Power and boxing movie, Southpaw. He recently discussed the television show on Better CT.
In June, 50 Cent visited a liquor store in East Hartford for a meet-and-greet and bottle signing.
The Associated Press said his attorneys and his publicist did not immediately respond to their phone and email requests.
To read the bankruptcy filing, click here.
Copyright 2014 WFSB (Meredith Corporation). All rights reserved.