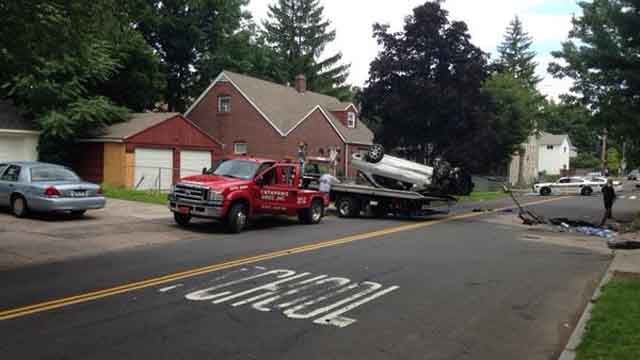 Crews respond to rollover crash in New Haven on Tuesday morning. (WFSB)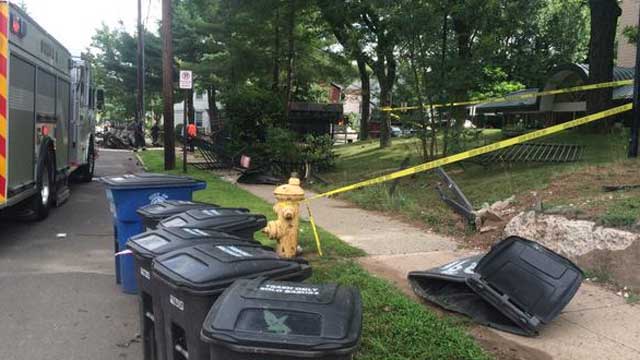 Firefighters were called to a rollover crash on Sherman Avenue in New Haven. (@NewHavenFire)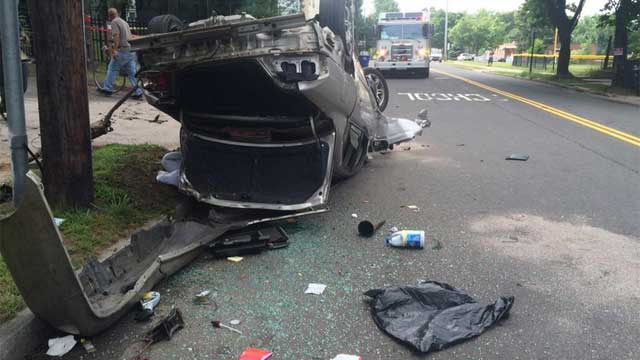 Crash on Sherman Avenue in New Haven under investigation. (@NewHavenFire)
NEW HAVEN, CT (WFSB) -
New Haven firefighters responded to a rollover crash on Sherman Avenue on Tuesday morning.
The crash was reported in the area of 819 Sherman Ave. around 10 a.m. Sherman Avenue was closed between Willis and West Ivy Streets.
Police said the crash happened just a few hundred feet from the New Haven Police Academy.
The car's operator was identified as 24-year-old Brandon Jones, who fled on foot from the scene of the crash.
Officers were able to catch up to him and learned there was a warrant out for his arrest for assault.
Jones was arrested and is being charged with reckless driving, reckless endangerment, illegal possession of marijuana, illegal possession of marijuana with the intent to sell, sale of a controlled substance, operating an unregistered motor-vehicle, operating a motor-vehicle without insurance, operating a motor-vehicle under suspension and third degree criminal mischief (for recklessly destroying the fence).
The cause of the crash remains under investigation. Police said the road has significant curves just prior to where Jones lost control of the car.
No injuries were reported.
Copyright 2015 WFSB (Meredith Corporation). All rights reserved.