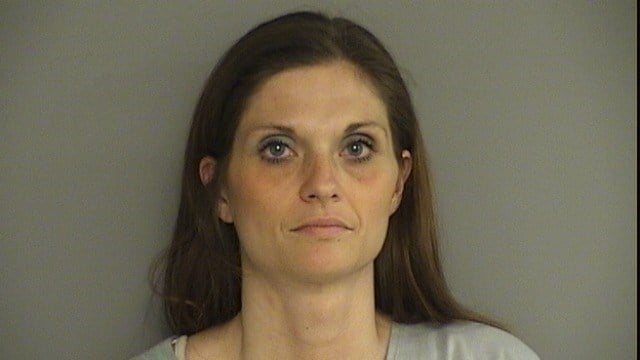 Krista Pellerin is accused of leaving her young girl alone in a car. (Middletown Police Department)
MIDDLETOWN, CT (WFSB) -
A mother was arrested after police said she left her child alone in a motor vehicle to go bring supplies into a Middletown bar on Thursday evening.
Officers were called to a report of an unattended child in a running vehicle in front of the rear entrance to 386 Main Street Market around 8 p.m.
Upon arrival, officers found a young girl in a gray 2004 Chrysler Pacifica with all of its windows down. Eyewitnesses told police that the girl, whose name was Sage, had been alone for 10 minutes.
After entering the Celtic Cavern, the bar's cook told police the child's mother and his fiancé, Krista Pellerin, was with the girl until she came in to give him some items and they both lost track of time.
Pellerin told police that she "only left Sage unattended for less than 1 minute" to use the bathroom, bring in a container of creamer and talk with the owner.
After their investigation, Pellerin was arrested because police said the child was under 12 years old and left alone "for a period of time, which could have caused a substantial risk to Sage's health and safety."
Copyright 2015 WFSB (Meredith Corporation). All rights reserved.