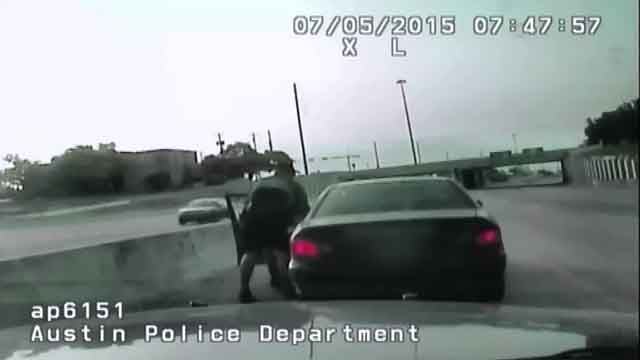 Officer saves woman from choking during traffic stop (CNN)
(CNN) -
An Austin, TX police officer is being hailed as a hero for saving a woman who started choking during a traffic stop.
On July 5, Officer Dustin Clinkscales pulled over a woman he thought was driving while talking on a cellphone.
When he walked up to her car, he realized she was choking and calling for help.
Clinkscales performed the Heimlich Maneuver until the item in her throat dislodged.
He then saved her from a possible head injury when she passed out and fell.
It turns out that the woman is the daughter of a fellow Austin police detective.
"I've never been on that side where a relative's been involved," Clinkscales said. "I've always been on the other side where I'm responding or any other officer here is responding to a total stranger they're giving first aid."
The county EMS wrote a commendation letter to Officer Clinkscales.
© 2015 Cable News Network. Turner Broadcasting System, Inc. All Rights Reserved.