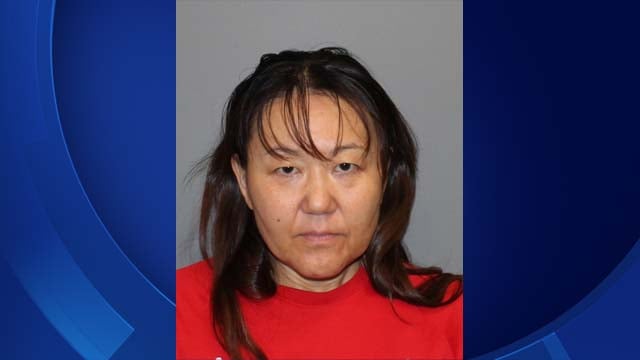 Hiroko Kurihara (Norwalk police)
NORWALK, CT (WFSB) -
A child was found left alone in a motor vehicle in Norwalk on Wednesday, authorities said.
The incident was reported in the area of 770 Connecticut Ave. around 1 p.m.
The 4-month-old child was left in a Toyota SUV with the windows up.
Fire officials were able to unlock the door and get the child out of the vehicle, authorities said.
The police investigation revealed the mother had left the child in the car while working out at a gym for about one hour in the morning, and then again for about 30 minutes in the middle of the day.
The child was spotted by another person who heard what she believed to be a baby crying in distress.
The mother, identified as 46-year-old Hiroko Kurihara of Stamford was arrested at the scene and the child was released to the father.
Kurihara was charged with risk of injury to a minor and two counts of unattended child left in a car.
She was held on a $10,000 bond.
Copyright 2015 WFSB (Meredith Corporation). All rights reserved.