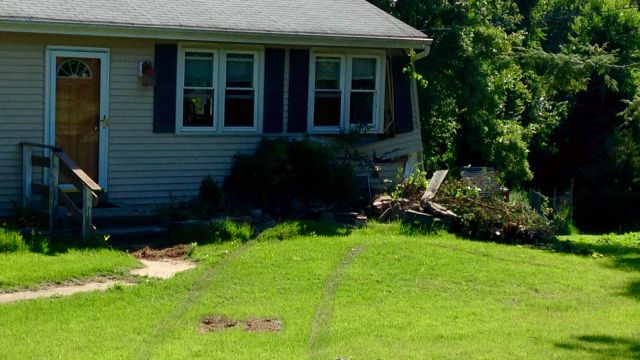 Car crashes into home in Chester on Thursday morning. (WFSB)
CHESTER, CT (WFSB) -
Police have a driver in custody after a motor vehicle crashed into a residence in Chester early Thursday morning.
The crash was reported at 27 Castleview Dr. around 1:45 a.m.
There is no word if anyone was in the house at the time of the crash. The crash caused damage to the front of the house. It is unclear if the family can stay at the residence.
No one reported any injuries to police.
The cause of the crash is under investigation.
Copyright 2015 WFSB (Meredith Corporation). All rights reserved.