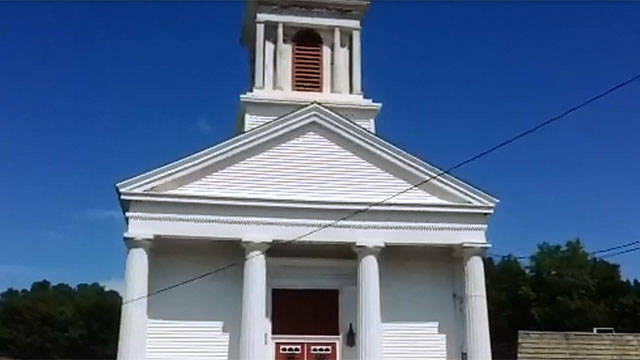 The bells are ringing again at the Jewett City Baptist Church. (WFSB)
JEWETT CITY, CT (WFSB) -
The bells were ringing again from the Jewett City Baptist Church on Thursday morning.
They have been silenced since last November. The Jewett City Fire Department and Jewett City Savings Bank raised $4,100 in May to have the bell sound system replaced.
Music has chimed from the bell tower on the hour since 1995.
Copyright 2015 WFSB (Meredith Corporation). All rights reserved.