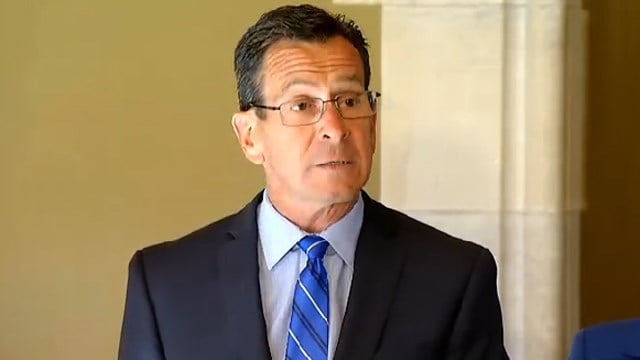 Gov. Dannel Malloy (WFSB photo)
HARTFORD, CT (AP) -
Democratic Gov. Dannel P. Malloy says he's happy to work with Hartford officials to help fight the rising number of city homicides.
The fatal shooting early Tuesday morning of a man outside his Pliny Street home marked the city's 17th homicide. Malloy called it "serious business" when there have been two fewer homicides so far in 2015 compared with last year's total of 19.
Malloy said the spike in the capital city is "not being repeated in other communities" and he wants to work with the city. He said the state has anti-recidivism programs in Hartford, but the city has not yet asked the state for any additional assistance.
Malloy commented after touring the Hartford Correctional Center and meeting with inmates about his new criminal justice reforms.
Copyright 2015 The Associated Press. All rights reserved. This material may not be published, broadcast, rewritten or redistributed.