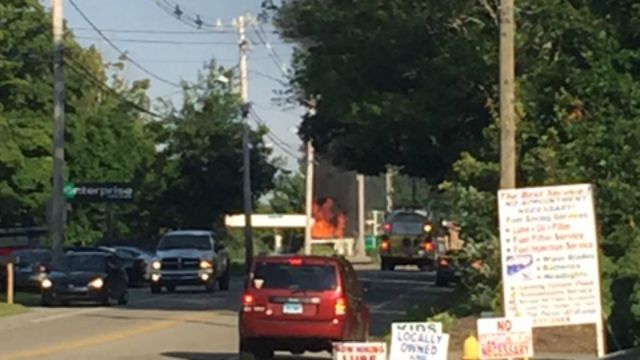 iWitness photo of fire on Old Hartford Road in Colchester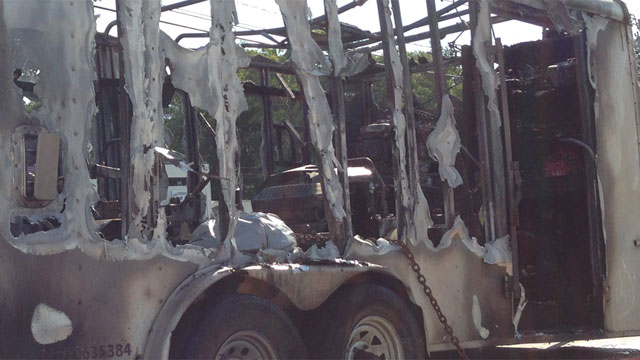 A trailer sustains heavy damage after fire. (WFSB)
COLCHESTER, CT (WFSB) -
One person was taken to the hospital because of a trailer fire on Old Hartford Road in Colchester on Friday morning.
A 29-year-old landscaper was fueling up some lawn equipment inside a trailer at a gas station, located at 399 Old Hartford Rd., around 7:40 a.m.
Colchester Fire Chief Walter Cox said gas vapors ignited because they were confined to the trailer.
Firefighters had to use foam to get the flames out quickly.
The employee was rushed to Marlborough emergency room. Cox said he suffered superficial burns.
Driver pulled trailer out of gas station and disconnected pick-up truck before the fire was able to spread, according to Cox.
The trailer sustained heavy damage.
Old Hartford Road in Colchester was closed for a brief period of time during the fire investigation.
The fire remains under investigation.
Copyright 2015 WFSB (Meredith Corporation). All rights reserved.