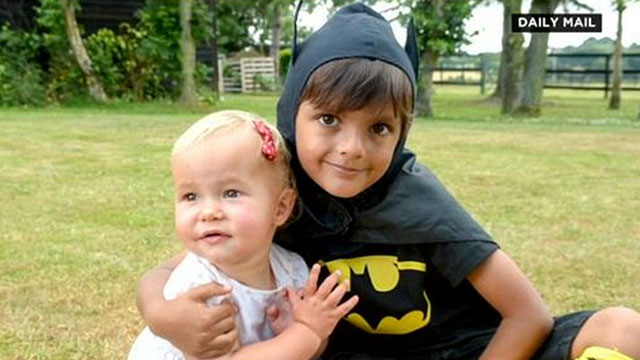 Zavi Ahmed is being credit with saving this 1-year-old girl from a hot car. (Daily Mail)
A little superhero came to the rescue in England where he saved a one-year old girl who was trapped in a hot car!
The little girl was accidentally locked inside of the Volkswagen beetle by her grandmother, according to the Daily Mail.
She panicked and called police. But even after smashing the small rear window, they could not get to girl.
That's when 5-year old Zavi, who happened to be dressed as Batman, stepped in.
He was small enough to fit through the smashed window. He climbed in and unlocked the doors to set the girl free.
To read the full story, click here.
Copyright 2015 WFSB (Meredith Corporation). All rights reserved.