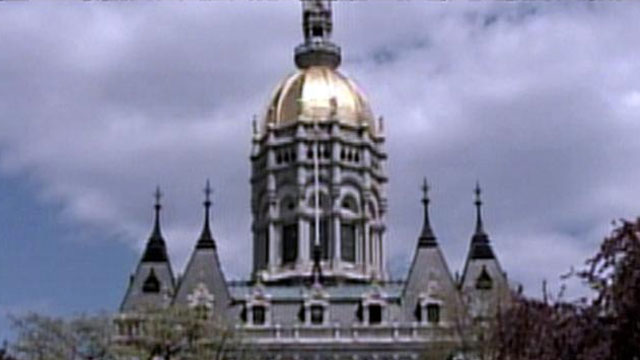 HARTFORD, CT (WFSB) -
The mother of a 6-year-old boy killed in the massacre at Sandy Hook Elementary School says proposed federal education legislation would help prevent similar tragedies.
Scarlett Lewis said Friday that legislation working its way through Congress seeking to improve "social and emotional learning" and other non-academic skills would provide a solution to violence in schools and elsewhere.
Lewis appeared at a news conference at the state Capitol with Democratic Sen. Richard Blumenthal of Connecticut.
Blumenthal introduced the Jesse Lewis Empowering Educators Act, named for the boy who was killed with 19 other first-graders and six educators in Newtown in December 2012.
A similar measure was included in the Every Child Achieves Act that passed the Senate this week. House and Senate versions must be reconciled before being sent to President Barack Obama.
Copyright 2015 The Associated Press. All rights reserved. This material may not be published, broadcast, rewritten or redistributed.