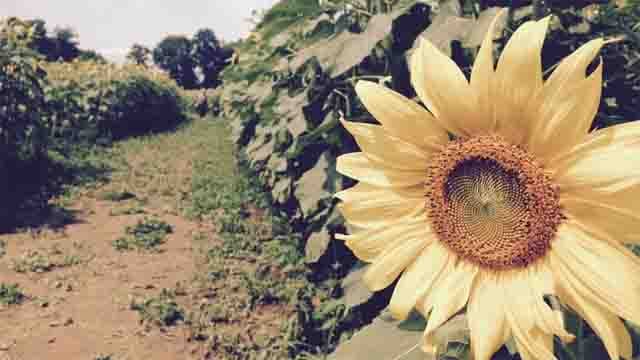 Sunflower fundraiser helps Make-A-Wish (WFSB)
GRISWOLD, CT (WFSB) -
Thousands of photographers and nature lovers will be flocking to Griswold this weekend to enjoy the sunflowers at Buttonwood Farm.
The Button family plants hundreds of thousands of sees every year in the hopes of raising money for the Make-A-Wish Foundation.
This is the 12th year the family has done this fundraiser with the hope to make like better for children who have a life-threatening condition.
Farmer Duane Button planted 450,000 seeds on Mother's Day so the last two weeks of July will make his fields blossom a golden yellow.
"Sunflowers to me bring out the beauty they are tall, strong, there are no two alike. Kind of like people, always have a smile and can withstand anything," said Debbie Kievits of Brooklyn.
Visiting the fields are free to guests but to help the foundation a bunch of sunflowers sells for $10.
There are also tractor rides and homemade ice cream.
Since the event started, Buttonwood has helped raise more than $930,000 for Make-A-Wish.
They think with this year they will surpass the $1 million mark.
Copyright 2015 WFSB (Meredith Corporation). All rights reserved.