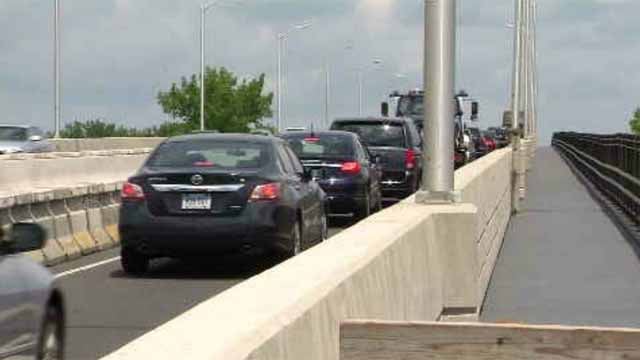 Northbound side of Putnam Bridge to close this weekend (WFSB)
GLASTONBURY, CT (WFSB) -
Department of Transportation officials have warned drivers to steer clear of the Putnam Bridge this weekend, for the third time this summer.
The northbound lanes will be closed on the Putnam Bridge, which is Route 3 over the Connecticut River, from July 17 to July 20.
The Putnam Bridge runs between Wethersfield and Glastonbury.
Officials said the lanes will close on Friday night at 8 p.m. until 5 a.m. Monday morning.
The Charter Oak Bridge is just one of the many alternate routes to use until the bridge reopens.
The closure is required for the final milling and paving of the bridge as part of the ongoing $35 million rehabilitation project.
Once the job is finally done, structural repairs shouldn't need to be made for another 20 years.
For further details, click here.
Copyright 2015 WFSB (Meredith Corporation). All rights reserved.