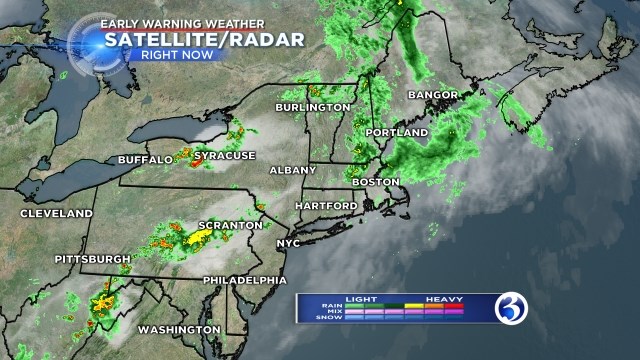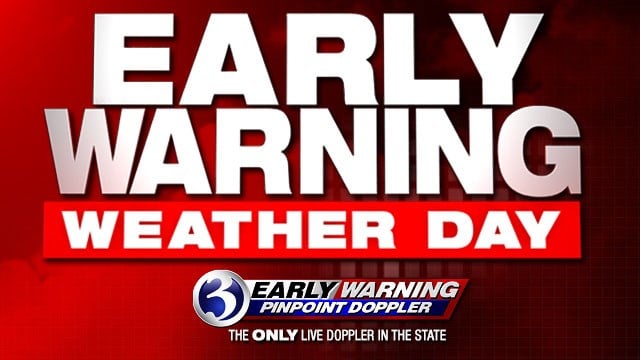 HARTFORD, CT (WFSB) -
It's an Early Warning Weather Day for your Saturday because of a chance of showers and thunderstorms.
Meteorologist Mike Cameron said we will notice a rise in humidity this afternoon into the evening and with that increase in the dew point temperature there will be chance of showers and thunderstorms, some that could be strong in nature.
Most of the day will stay dry and the chance of storms will be scattered.
Cameron said any thunderstorms that do pop up in the state could contain heavy rainfall, gusty winds and possibly small hail.
The chance of storms comes with very hot and humid weather behind it and Sunday could possibly be the hottest day of the year thus far, Cameron said.
For more details on the forecast check out the technical discussion here.
Keep it with WFSB on-air, online and on the WFSB app for the latest on the storms. We will continue to update as the weather warrants.
Copyright 2015 WFSB (Meredith Corporation). All rights reserved.