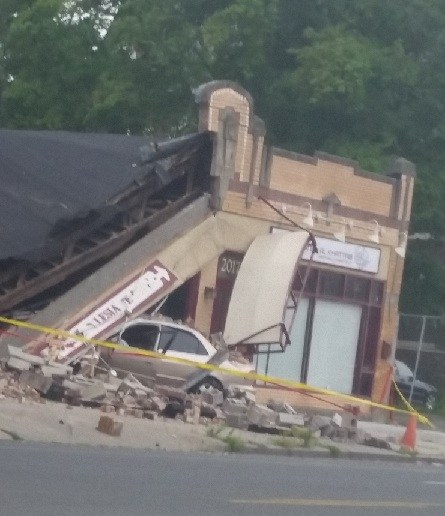 HARTFORD, CT (WFSB) -
A building in Hartford has partially collapsed after a car slammed into it overnight.
Police said an officer was staged in the area of Main Street and Mahl Avenue around 1:45 a.m. Saturday when he observed a vehicle heading north on Main at a high rate of speed.
The vehicle then lost control and smashed into the building at 2017 Main Street, which is the Masjid Umar Ibn Al Khattab mosque.
The vehicle ended up inside the building which then collapsed on to the car.
Firefighters had to rescue the driver from the vehicle, he was taken to Hartford Hospital for treatment of his injuries. The extent of injuries and his condition are unknown.
City officials will be inspecting the buildings structural integrity.
Police have not said if the driver will face any charges at this time.
Copyright 2015 WFSB (Meredith Corporation). All rights reserved.