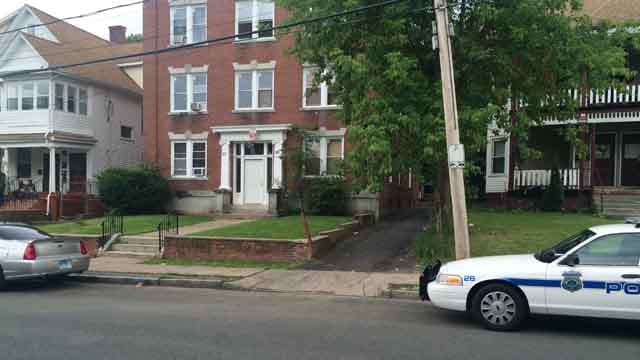 HARTFORD, CT (WFSB) -
A one-year-old from Hartford has died after being injured in a bathtub on Tuesday.
According to police, the child, identified as Antonio Armando Delgado Jr., born on July 10, 2014, was removed from life support on Saturday and died before 11 a.m.
On Tuesday, Hartford Police were dispatched to 53 Elmer St. for a report of an injured child. Officers determined the parents had already left the home to bring the Delgado to the hospital.
According to police, on the way to the hospital, the parents encountered EMS personnel and the Delgado was immediately brought to Connecticut Children's Medical Center.
Delgado was listed in critical condition with severe injury due to lack of oxygen. His parents, Antonio Armando Delgado Sr. and Tamara Lee Santana, have been in contact with investigators.
Police said initial details provided by the parents as well as the child's injuries are both consistent with the child drowning in the bathtub.
An autopsy is scheduled for the Delgado Jr.
The investigation is ongoing.
Copyright 2015 WFSB (Meredith Corporation). All rights reserved.