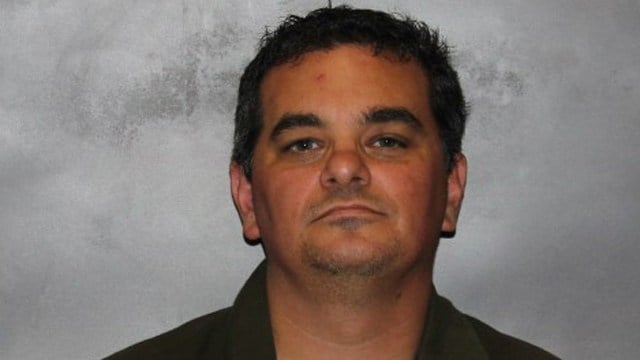 James Vitelli. (West Haven police photo)
WEST HAVEN, CT (WFSB) -
A former West Haven animal control officer was arrested for pocketing money that belonged to a nonprofit organization.
Police said James Vitelli, 46, of Northford, was charged after an extensive investigation that dated back to January.
They said Vitelli was a founding member and treasurer of the organization Wags and Whiskers.
The organization collected funds by redeeming bottles and cans that the public donated to the Collis Street shelter. The money was meant for veterinarian care.
Supervisors discovered that Vitelli redeemed the returnables and pocketed the money, according to investigators.
Police also said that Vitelli had damaged a storage area for the items.
He was charged through a warrant with second-degree larceny and third-degree criminal mischief.
Police said Vitelli is no longer employed by the city.
Copyright 2015 WFSB (Meredith Corporation). All rights reserved.