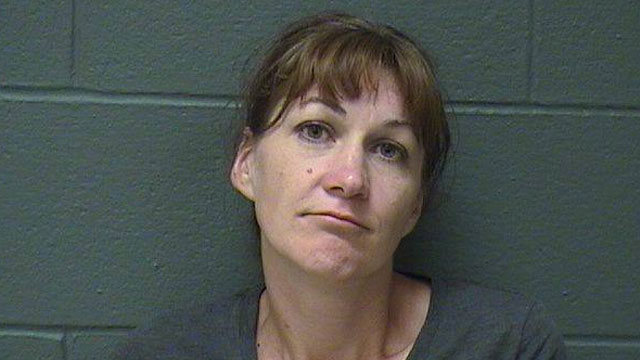 Rebecca Cello, of Plainville was charged with DUI after a crash on Main Street. (Southington Police)
SOUTHINGTON, CT (WFSB) -
A 38-year-old woman was charged with driving under the influence after a crash in Southington over the weekend.
Plainville resident Rebecca Cello, 38, was traveling in a Nissan Armada westbound on Main Street around 10:30 p.m. on Saturday when police said she lost control of her vehicle, crossed into the eastbound lane and crashed into a utility pole.
The Armada hit a parked Honda Civic in the 600 block of Main Street. Then police said Cello kept driving until hitting another parked car, a Lamborghini, after losing control and driving into a parking lot in the 800 block of South Main Street.
The Armada finally stopped after hitting a utility trailer, police said.
Upon arrival, officers found downed wires, which caught on fire, on Main Street. Firefighters and crews from Eversource were called to the scene.
That area was closed for several hours while power was restored and the lines/poles were repaired by utility crews.
Besides DUI, Cello was charged with reckless driving, evading responsibility with a motor vehicle and failure to drive right. After posting her $5,000 bond, she is expected to be arraigned on Aug. 3.
Copyright 2015 WFSB (Meredith Corporation). All rights reserved.