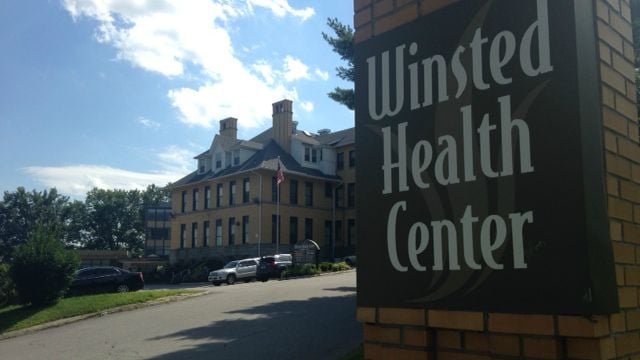 There was a brief lockdown at Winsted medical center on Tuesday. (WFSB)
WINSTED, CT (WFSB) -
Winsted Medical Center was placed in a temporary lockdown on Tuesday after a reported threat, according to police.
Police said the lockdown at 115 Spencer St. started around 11 a.m.
Police said an 80-year-old man had just lost his wife of 50 years in the hospital. His son, who lives in Seattle, told authorities he was concerned his father was distraught and may do something at the hospital, so he called police.
Police located the unidentified man. He denied that any threat was made or that he was unstable. In the end, he told police that he was just upset over his wife.
Police said they do not believe he was going to do anything and therefore he was not charged/arrested.
The lockdown lasted about 30 minutes, police said.
Copyright 2015 WFSB (Meredith Corporation). All rights reserved.