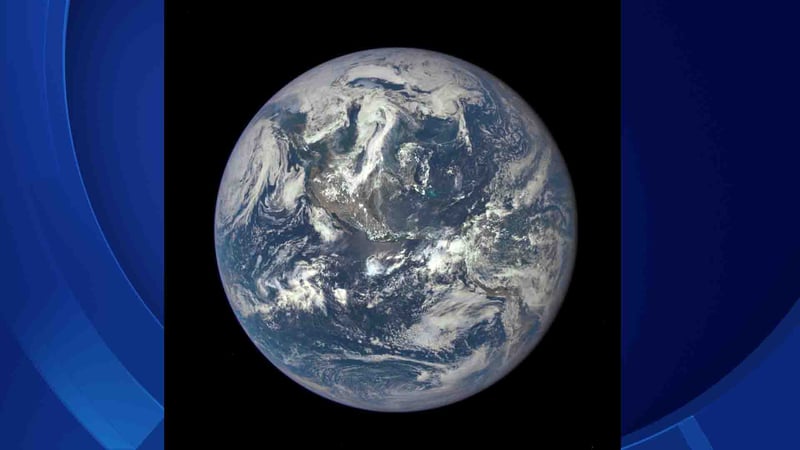 The Blue Marble. (NASA photo)
WASHINGTON, D.C. (WFSB) -
It's considered one of the most reproduced images of all time.
Now, a new take on the "Blue Marble" photograph of the Earth has been shot by NASA's DSCOVR satellite.
It was released on Monday and posted to the agency's Facebook page.
The original Blue Marble was taken on Dec. 7, 1972 by the crew of the Apollo 17 spacecraft. According to a NASA blog by astronaut Scott Kelly, the image was the first full photo of the planet.
Kelly said there have been several other shots taken since then, but he explained that it's difficult to take such a full sized shot of the Earth because to do so, it would mean traveling further than most space missions allow.
"There's something remarkable about a single snapshot of the Earth — an intact view of our planet in its entirety, hanging in space," Kelly wrote. "That's why today, I am excited to see that NASA has released its new Blue Marble, the first of many more to come later this year."
To read more from Kelly, click here.
Copyright 2015 WFSB (Meredith Corporation). All rights reserved.