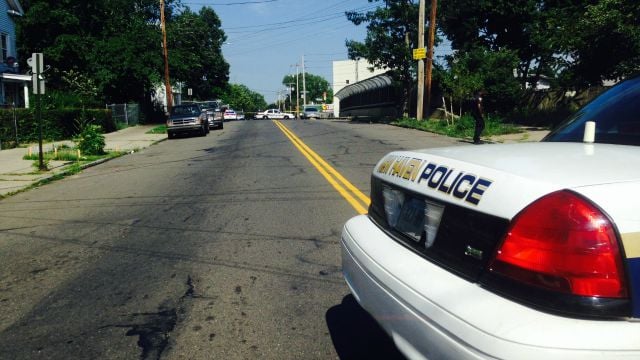 A 27-year-old man is in critical condition after a shooting in New Haven. (WFSB)
NEW HAVEN, CT (WFSB) -
A 27-year-old man is in critical condition after police said he was shot in the torso in New Haven on Tuesday afternoon.
A shooting victim was reported in the area of 32 Arthur St. around 2:30 p.m.
New Haven resident Eddie Langs was rushed to Yale-New Haven Hospital where police said he is critical, but stable condition. Langs was "conscious and alert" before he was brought into surgery, police said.
Officers located the crime scene on Lamberton Street near Arthur Street. Officers collected "ballistic evidence."
"Thus far, there is no credible description of the shooter or any possible get-away vehicle. Conflicting descriptions have been given," police said.
Anyone with any information about the shooting is asked to call police at 203-946-6304.
Copyright 2015 WFSB (Meredith Corporation). All rights reserved.