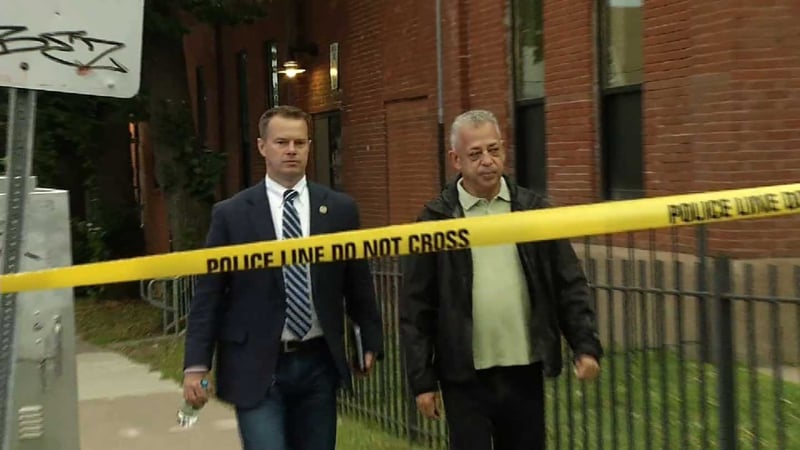 Hartford Mayor Pedro Segarra (right) at a city crime scene. (WFSB photo)
WASHINGTON (WFSB) -
The mayor of Hartford and the city's police chief traveled to Washington D.C. for a police conference on Thursday.
Mayor Pedro Segarra and Chief James Rovella said it's a special meeting and part of President Barack Obama's task force on 21st century policing.
Segarra said the police department has done quite a bit to build relationships between officers and the community.
The visit comes just days after several shootings, one of which was deadly.
"Hartford is not alone in homicides," Segarra said. "There are many, many other cities that have also seen this increase in homicides. We will work together for long term strategy of growth, job growth, economical growth and educational growth."
Jonathan Whaley, 34, was identified as the man killed in a shooting on Saturday.
Copyright 2015 WFSB (Meredith Corporation). All rights reserved.