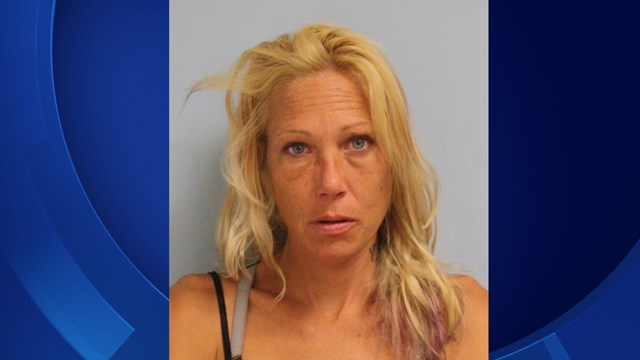 Nicole Doorn. (Willimantic police photo)
WILLIMANTIC, CT (WFSB) -
A woman was arrested in Willimantic in what police called the town's first prostitution case in some time.
Police said Nicole Doorn solicited an undercover officer on Wednesday.
They determined that Doorn has an extensive felony record that includes convictions for sale and possession of narcotics, burglary and forgery.
She was taken into custody and later released on a $2,500 non-surety bond.
"This is the first prostitution arrest in some time within the city," said Cpl. S. Francis Parizo, Jr., Willimantic police. "The police department urges city residents to continue in assisting the police department with tips regarding prostitution or narcotics sales within the city. The police department continues to work in partnership with city residents, and we are grateful for their continued assistance."
Police said they will continue their efforts to clear any and all streets of prostitution, narcotics and any other illegal activities.
Copyright 2015 WFSB (Meredith Corporation). All rights reserved.