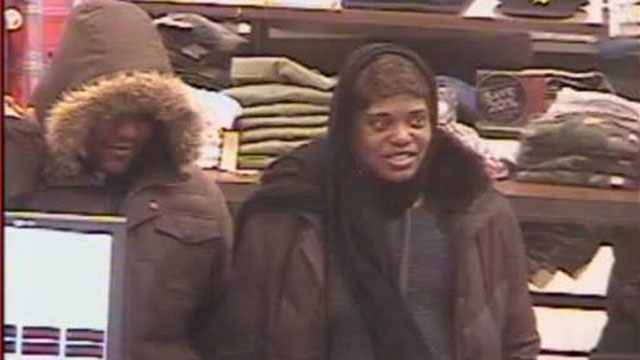 Police said this man and woman stole a wallet and used the credit cards at multiple stores. (Glastonbury Police)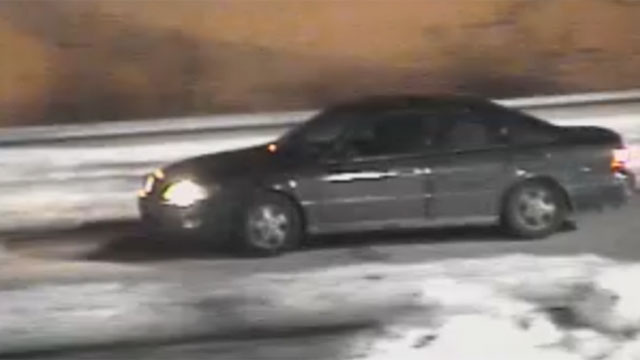 This vehicle is believed to be connected to credit card theft. (Glastonbury Police)
GLASTONBURY, CT (WFSB) -
Police released photos of a man and woman who are accused of stealing a wallet from a dance studio and using the credit cards inside it at multiple locations throughout the area over the weekend.
After taking the wallet from the Arthur Murray Dance Studio in Glastonbury on Sunday, police said the two suspects used the victim's credit cards at multiple stores in Glastonbury, East Hartford and Manchester that same night.
Police said the man and woman purchased more than $4,000 worth of clothes.
The suspects were last seen driving a dark four-door sedan. Police released a photo on Thursday of the alleged vehicle with possible partial registration plate ends in "E57".
With information on the credit card theft is asked to call the Glastonbury Police Department at 860-633-8301 or Allison.collard@glastonbury-ct.gov.
Copyright 2015 WFSB (Meredith Corporation). All rights reserved.